The world of gaming has undergone significant transformations over the years. With the advent of blockchain technology and the rise of non-fungible tokens (NFTs), a new era of possibilities has emerged for gamers and developers alike. One of the most intriguing aspects of this technological fusion is the concept of interoperability, which allows for seamless interactions and exchange of assets between different games and platforms. In this article, we will explore the intersection of interoperability and NFTs, examining their impact on the gaming industry and the potential they hold for the future.
Understanding Interoperability
Definition and Importance of Interoperability
Interoperability refers to the ability of different systems or platforms to work together and exchange information or assets without encountering significant barriers or compatibility issues. In the context of gaming, it involves the integration of various games and platforms, enabling players to transfer assets, progress, or even characters seamlessly between different gaming environments. This level of connectivity enhances the overall gaming experience and opens up new possibilities for players.
Interoperability holds immense importance for the gaming industry as it encourages collaboration and allows developers to create expansive gaming universes that extend beyond the boundaries of individual games. It enables players to explore diverse virtual worlds while maintaining their progress, achievements, and in-game possessions across multiple titles.
Interoperability in the Gaming Industry
In recent years, the gaming industry has witnessed a growing trend towards interoperability. Game developers and blockchain enthusiasts are actively exploring ways to leverage blockchain technology and NFTs to create cross-game compatibility and interoperability. By incorporating blockchain and NFTs into their game design, developers can empower players with true ownership of their in-game assets and provide opportunities for cross-game interactions.
Introduction to NFTs
Definition and Functionality of NFTs
Non-fungible tokens, or NFTs, have gained significant attention in the digital realm. Unlike cryptocurrencies such as Bitcoin or Ethereum, which are fungible and interchangeable, NFTs are unique and indivisible digital assets. Each NFT is backed by blockchain technology, which ensures its authenticity, scarcity, and ownership. NFTs can represent various digital or physical items, including artwork, virtual real estate, collectibles, and in-game items.
NFTs in the Gaming World
In the gaming world, NFTs have revolutionized the concept of digital ownership. Traditionally, players would acquire in-game items or assets that were solely controlled by the game developers. With NFTs, players can truly own these items as they are represented by unique tokens on the blockchain. This ownership extends beyond the confines of a single game, enabling players to transfer, trade, or sell their virtual possessions to other players or across different gaming platforms.
The Intersection of Interoperability and NFTs
The convergence of interoperability and NFTs has resulted in a paradigm shift in the gaming industry. By utilizing NFTs as the underlying technology, interoperability between games becomes feasible, enabling the seamless transfer of assets and experiences.
How NFTs Enhance Interoperability in Gaming
NFTs act as digital passports for in-game assets, allowing them to move freely between different gaming environments. For example, a sword acquired in one game can be utilized in another, as long as both games support the same NFT standards and interoperability protocols. This creates a dynamic ecosystem where players can explore different games while retaining the value and uniqueness of their assets.
Advantages of Interoperability and NFTs for Players and Developers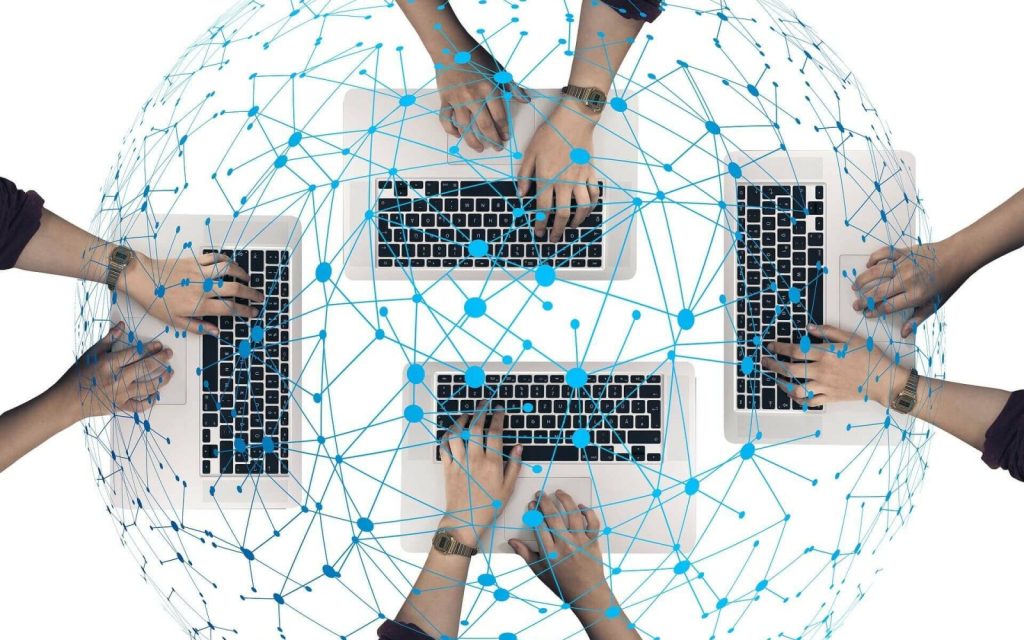 Interoperability and NFTs offer numerous advantages for both players and developers. For players, it means greater flexibility and freedom in their gaming experiences. They can explore multiple games without having to start from scratch, build their virtual collections, and participate in cross-game economies. Additionally, players can monetize their in-game assets by selling them to other players, thus creating a new avenue for income generation.
Developers also benefit from interoperability and NFTs. It fosters collaboration between game studios and enables the creation of shared universes or metaverses. Developers can focus on specific aspects of game development, such as mechanics or storytelling, while leveraging the assets and experiences created by other developers. This collaborative approach encourages innovation and enriches the overall gaming landscape.
Examples of Interoperability in Gaming
1. Cross-Game Item Trading and Sharing
Interoperability allows for the seamless transfer and trading of in-game items across different games. For instance, a rare weapon acquired in one game can be exchanged for an equivalent item in another game, or even be sold to another player. This cross-game item trading introduces a new level of value and flexibility for players, enhancing their gaming experiences.
2. Interoperable Virtual Economies
Interoperability also enables the creation of interoperable virtual economies. Players can earn in-game currencies or assets in one game and utilize them in other compatible games. This interconnectedness of virtual economies enhances the player's ability to earn and accumulate value, thereby creating a more immersive and rewarding gameplay experience.
Challenges and Considerations
1. Technical Challenges in Achieving Interoperability
Achieving seamless interoperability between different games and platforms is a complex task. Technical challenges include ensuring compatibility between different blockchain protocols, establishing secure and efficient asset transfers, and maintaining a consistent user experience across various gaming environments. Developers and blockchain experts are actively working on solutions to overcome these challenges and streamline the interoperability process.
2. Scalability and Security Concerns
As the gaming industry moves towards greater interoperability, scalability and security become crucial considerations. The increased volume of transactions and data exchange between different games and platforms requires robust infrastructure and security measures. Scalability solutions such as layer-two protocols are being explored to address these concerns and ensure smooth interoperability at scale.
3. Standardization Efforts
To foster interoperability, standardization efforts are underway. Various organizations and industry players are working towards defining common standards and protocols that facilitate seamless asset transfers and interactions between different games. These standards ensure compatibility and create a cohesive ecosystem where players can freely move between games.
Future Implications and Opportunities
1. Potential for Enhanced Gameplay Experiences
The intersection of interoperability and NFTs holds immense potential for enhancing gameplay experiences. Players can embark on interconnected quests, combine their assets or abilities from different games, and participate in collaborative events or competitions. This level of interaction and integration between games can elevate the overall immersion and enjoyment for players.
2. Expansion of the Metaverse
Interoperability and NFTs contribute to the expansion of the metaverse, a collective virtual shared space where players can interact and engage with each other across different games and experiences. The metaverse represents a unified gaming universe, bridging the gap between various gaming platforms and creating a cohesive virtual ecosystem.
3. Opportunities for Developers and Investors
The rise of interoperability and NFTs presents exciting opportunities for developers and investors. Developers can create and monetize interoperable assets, participate in cross-game collaborations, and build innovative gaming experiences. Investors can explore the potential of NFTs and interoperability, supporting projects that drive technological advancements and reshape the future of the gaming industry.
Conclusion
Interoperability and NFTs are reshaping the gaming industry, creating new possibilities and experiences for players and developers. The integration of blockchain technology and NFTs enables seamless asset transfers, cross-game interactions, and the emergence of interconnected virtual economies. While challenges exist, the potential for enhanced gameplay experiences, the expansion of the metaverse, and the opportunities for developers and investors make the intersection of interoperability and NFTs an exciting frontier in the gaming landscape.